Christmas is a time for catching up with friends and family and if your lucky receiving funds to buy shiny new things for your lab 🙂 This year I was quite fortunate and bought the below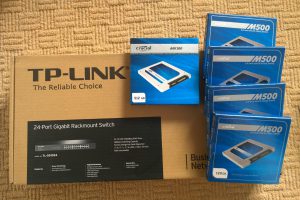 SSDs and Switch
Which consisted of..
512GB SSD The Crucial CT512MX100SSD1 like the 120GBs I bought, seems like a great drive. Its going to make up the SSD tier in my file servers Storage Spaces
120GB SSD The Crucial CT120M500SSD1 is currently £46.84 down from £110.99 which is a result. All my host except one, now have SSD system disks.
TP-Link TL-SG1024 24-Port Gigabit Switch Unmanaged, but a good reliable switch. Currently down to £69.98 from £102.50 in the UK. I already had the 16 port version and both have been great so far.
Network Cables I decided on new cables for the ISCSI switch, as I wanted them to be distinctive (my cabling is a mess). It doesn't show it in the product description but the ends are red which is pretty cool
SSD Cradles Not that exciting, but they are cheap and fit the drives perfectly.
Using the above I have rearranged my lab (As shown below)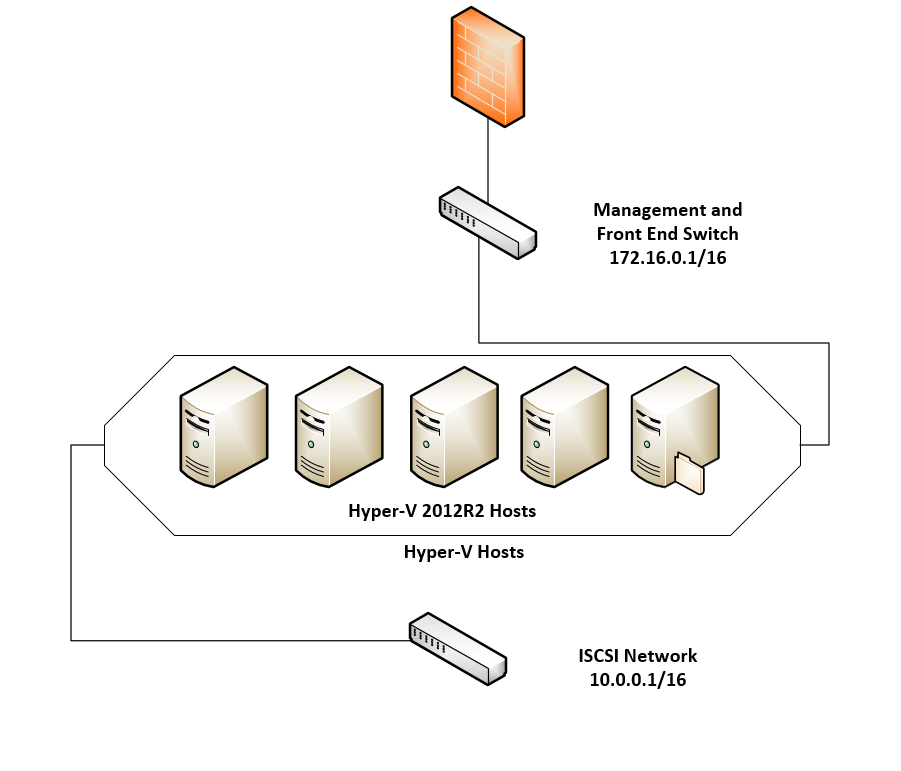 I now have a front-end network (172.16.0.1/16) for guest traffic and management and a back-end network (10.0.0.1/16) for ISCSI. So far the performance improvement over my previous SMB setup is pretty good, however this is will the new switch (isolated Traffic) and SSDs for the storage.
You may notice the folder icon on one of my hosts. I have installed the ISCSI Target server role on this box. It has 2 dual nics in it and serves out the ISCSI volumes to my other hosts. They each have a 1GB connection and for the limited number of VMs I run it seems to be ok.
At some point I will revert to SMB storage and do a comparison on speed, but at the moment I have more pressing things to test
Post 2: Hyper-V Host Configuration
Post 3 Creating the VM templates
Post 4 PS Script to deploy VMs
Post 5 Configure deployed VMs General
Post 6 PS Script to install and configure AD