I recently created and deployed a SCVMM service template, something that I haven't done in long time. I found a great post to job my memory and was going great guns, until I tried to deploy it.
The deploy was failing on a script error, but looking at the deployed server (is this case a windows domain controller), the script had worked. I scratched my head a bit and then realised that i hadn't specified any login.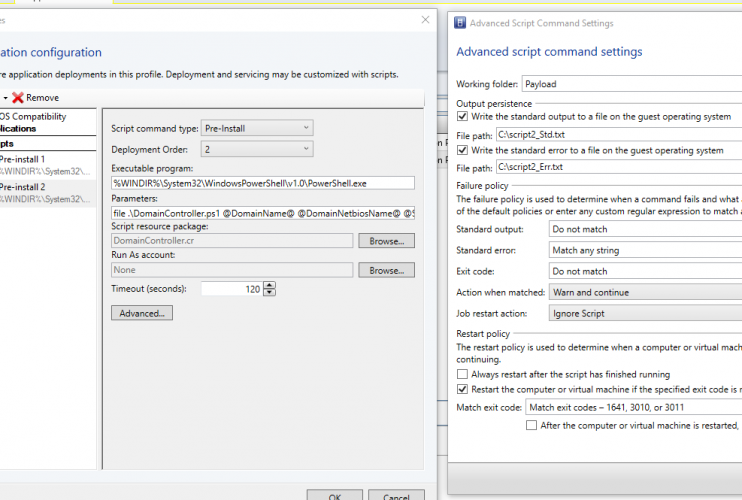 You add scripts to Application Configurations, which are applied to VM templates the link above, shows how to do this. What I missed was that I didn't specify log paths for the Standard and Error messages. These can be set by clicking the advance button on the Application Configuration page (Left).